Fighting is everything to me, it transformed my life and really gave me something to focus on. It gives you confidence with everyday life, in training I'm always being pushed and smashed by my team mates and coaches. As soon as you learn to deal with that. Life becomes easier, well for me anyway it did.

Jay Hopkins
DP: How did you start getting involved in Muay Thai? And what did you like of it?
JH: Hey guys cheers for the interview, really happy you asked… How did I start getting into Muay Thai. Erm, well, I've been competing Muay Thai for nearly six years now, my friend was in Canada in 2009 where BJJ and Muay Thai was massive so when he returned he persuaded me to give it a try , from there I joined a local gym in South London where I lived at the time and trained under UFC legend Nick Osipczak in mma originally and learned the basics of fighting properly and  never looked back I love absolutely everything about it, it appealed to me so much with all the respect that all fighters have for each other. There aren't many sports out there that show the same respect. I eventually moved away from mma as I simply preferred stand up fighting toe 2 toe and went along the K1 and Muay Thai route permanently
DP: A lot of people started following MMA with UCF1 and 2. As a new fighter, what is your idea about the 90's vale tudo challenges and the modern MMA?
JH: The older vale tudo fights are great to look back on and watch, they were a purer form then where most fighters relied on one discipline. But as it's evolved like everything it's become fantastic to watch, everyone now is so rounded so it makes things really exciting.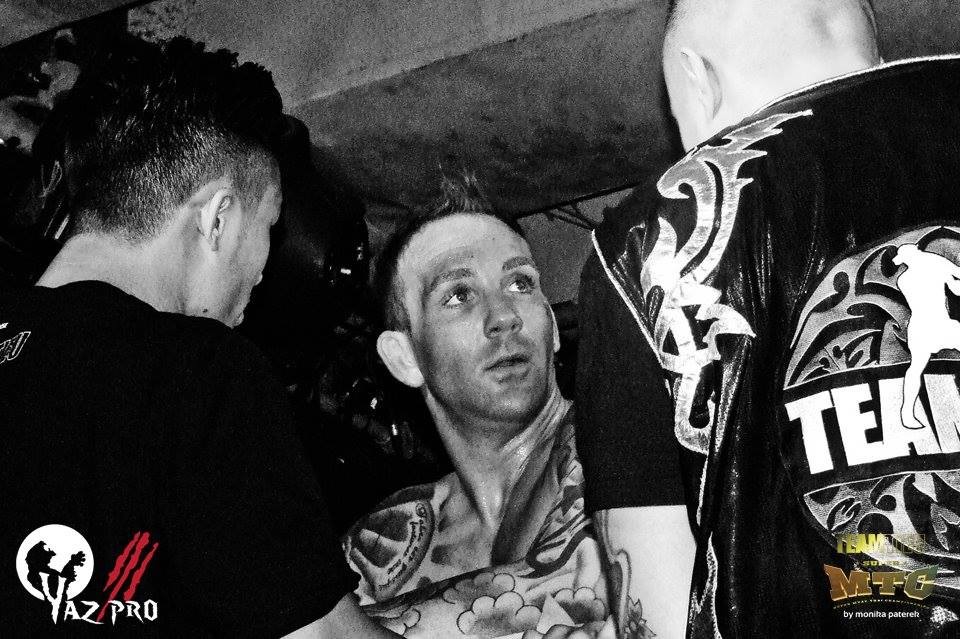 DP: Who is your inspirational fighter?
JH: There is a few fighters that really inspire me, the biggest now being the Notorious Buakaw, I haven't just recently jumped on this guys band wagon too. I have been following him since his early days. The guy is unbelievable, has it all from the fighting skills to the mindset. I'm a big fan of Badr Hari too, I believe he is the best guy we have on the K1 scene at the moment
DP: What's your training schedule?
JH: My training schedule used to be pretty normal for a full time athlete, I trained six days a week, at least twice a day some days even three or four. It involves a lot Muay Thai, weights and conditioning, running and sparring.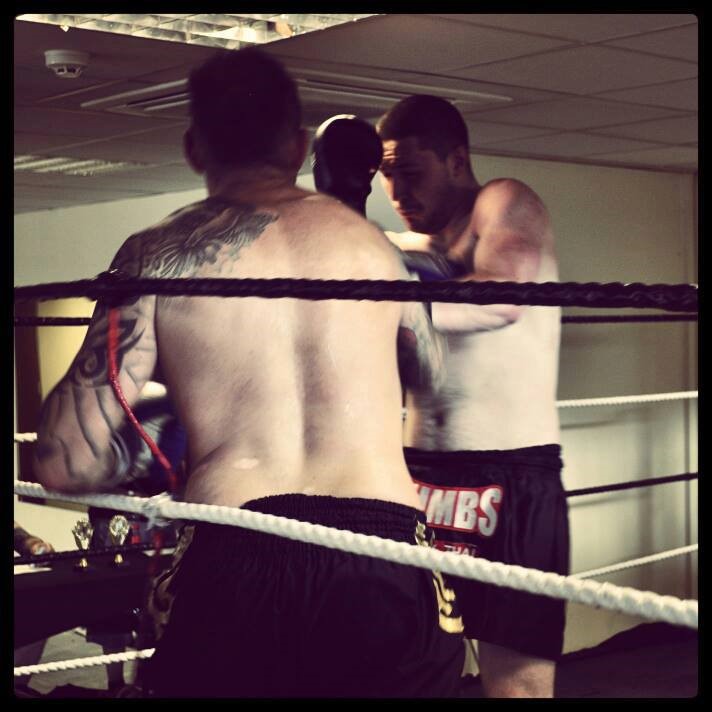 DP: What's your favourite style while fighting?
JH: I'm happy standing punching, kneeing and kicking, im known as a pressure fighter as I don't have the heaviest hands so I score well on my combos and kicks, I have never been knocked out and have been in with some monsters but just pressured them into cardio failure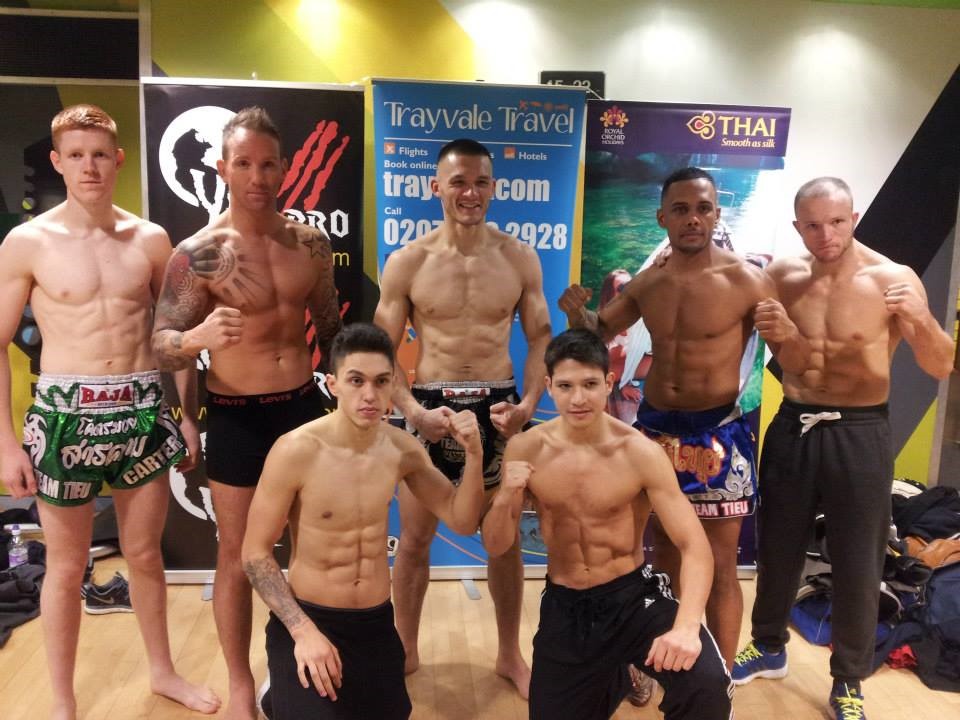 DP: Can you tell us something about your latest matches?
JH: So the last few years have been amazing for me, back last year i fought at the 02 in K1 World Championships, took bronze that day but ended up fighting the eventual winner (Tim Louse) in the semi-finals. We had a war and it went the whole 3 rounds but I split my shin on his elbow and got TKO'ed. Tim was the North American Thai Champion so to fight against him was a great experience but was also credit to my striking coach Alex Costa, he is the best striker I know. Also throughout 2014 was massive, with 3 wins and 1 loss, what a great experience it was with all my coaches.
DP: I see you train with the UFC legend Jess liaudin and the Team Tieu crew.
Gymbox and Team Tieu in London and I'm really proud to be a member of the team. I believe we have one of the best competition teams in the UK right now. My coach is Alain Pozo, and what a coach he is!, I know I speak for all of the team when I tell you he is an inspiration to us. He fights everything, and to me its what you want from your coaches, you don't want a pot bellied smoker giving instructions from the side. Alain lives the lifestyle with us all, diets to make weight does his conditioning and always puts it all on the line on in the ring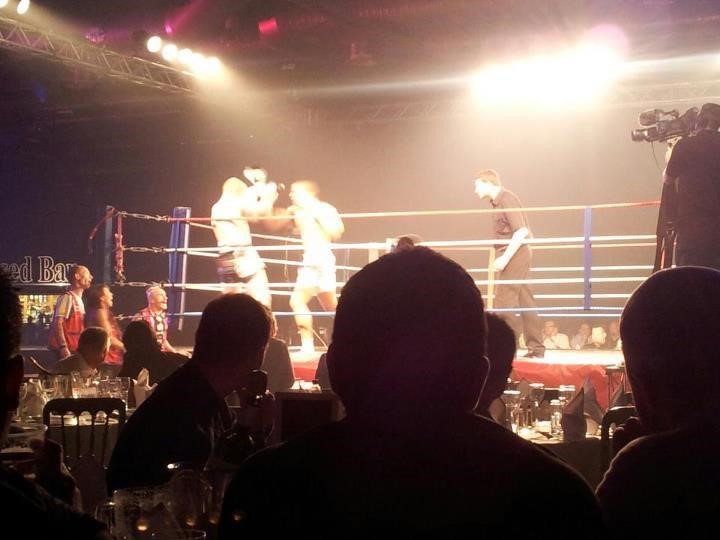 DP: Who would you like to fight abroad and where?
JH: I love Holland, I love to go to Mejiro gym out there and train kick boxing. It's run by Andre Mannaart who is a legend of the sport. I get along with his son Roel well, who himself is a very good kick boxer. So always feel welcome. So yeah, to fight in Holland is a big goal of mine, or the United States, but I plan on concurring that continent after this one. Not really looking to fight anyone in particular anymore as ive pretty much retired, I'd love to train with Anderson Silva though just to see if I could hit him haha!
DP: What "fighting" means to you? Have you ever needed to use your fighting skills outside the mat/cage?
JH: Fighting is everything to me, it transformed my life and really gave me something to focus on. It gives you confidence with everyday life, in training I'm always being pushed and smashed by my team mates and coaches. As soon as you learn to deal with that. Life becomes easier, well for me anyway it did. Luckily I've never had to use what I have learnt outside of the competition. Which is probably luckier for them.
DP: What are your goals in the next future. Do you see yourself involved more in MMA or BJJ? Or both?
JH: My goals for the short term are just training kids. My grandfather was a professional boxer, midland champion who trained and lost to the infamous Randolph Turpin and has recently died from a brain haemorrhage all caused from boxing. I had an aneurism found at my last pre fight medical which caused a bit of a worry as one blow could be fatal for me now so my priorites have switched to family and business
I just want to help the children of today focus and compete in a sport they love, I also have a daughter and soon to be additional son or daughter whom I wish to start training from a young age a become a world champion.
DP: Please tell us something about yourself and your hobbies outside the ring…
JH: There isn't too much to me if I'm honest, just a nice looking guy from a tiny village in Warwickshire… I was fortunate to land on my feet in many aspects of my life after leaving school with no qualification. I learned to focus my mind and follow a faith. I enjoy long walks on the beach and a bit of One Direction hahaha! No I'm pretty easy going trying to enjoy every possible moment I get. Hobbies outside the ring for me include most sports and just watching my daughter grow
DP: Many of our follower's love combat sports. All of them love football. Are you into football James? What's your team? If not, which other sports do you like? 
JH: Unfortunately, not, many men find it strange but it bores me. Talk to me about fights and fighters and we can talk for days. Other sports – erm nothing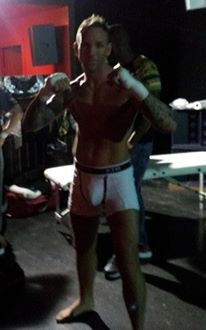 DP: Anything else that you would like to add?
JH: A real big thank you guys on giving me the interview, it's been a pleasure! Thank you to all my coaches and sparring partners at 9th legion training centre. A big thanks to family and friends for the on going support and to my sponsors, The Point Clinic who always make sure I'm physically ready to fight and to Opro with their fantastic custom made gumsields which keep my teeth in my head. Thanks to Okami Fight gear for all the training and fight equipment!
If you want to train get the Peak Performance Torquay on Sundays at 12pm
DP: Thanks James, wish you the best!